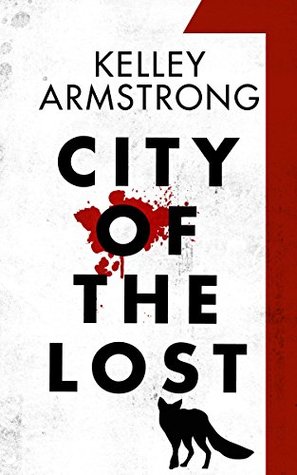 Título: City of the Lost
Autor: Kelley Armstrong
Editorial: Feiwel & Friends
Año de Publicación: 2015
Idioma: Inglés
Serie: Rockton
Páginas:

ebook
Sinopsis

Casey Duncan mató a un hombre y se salió con la suya. Desde entonces se ha convertido en una talentosa detective de la policía, atada únicamente a su trabajo, su mejor amiga, Diana, y a al bar tender, ex convicto Kurt. Pero entonces el abusivo ex esposo de Diana la encuentra de nuevo, a pesar de todo lo que Casey ha hecho para ayudarla a desaparecer. Y el propio oscuro pasado de Casey comienza a ponerse al día con ella. Las dos mujeres necesitan desaparecer y Diana ha oído de un lugar en el que nadie las encontrará, una ciudad especialmente para gente como ellas ...


SERIE: ROCKTON
City of the Lost
This Fallen Prey
Mi opinión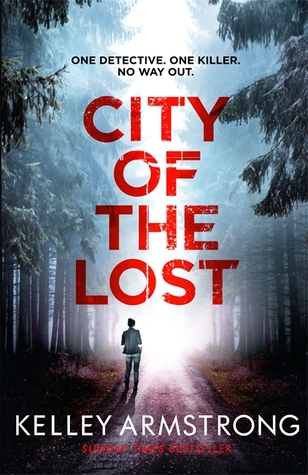 La primera vez que vi el nombre de "City of the Lost" fue de pura casualidad. Kelley Armstrong tiene la costumbre de escribir a lo loco y solo decirnos que está trabajando en proyectos secretos pero esta vez fue demasiado, había como tres libros de los que no había escuchado y City of the Lost estaba tres veces: Uno decía que era el libro y los otros la primera y segunda parte. Afortunadamente a los pocos días Armstrong hizo la declaración oficial de esos libros que no conocía y entre ellos explicó la situación con City of the Lost. Sus editoriales en Canadá y UK habían decidido sacar el libro en 6 partes electrónicas pero la editorial de EUA ya no había alcanzado a entrar en esto así que solo van a publicar el libro entero (el cual seguro compraré aún después de ya haberlo leído).
Se me hizo interesante esta nueva forma de sacar por partes una obra pero no podemos evitar pensar en que es solo para obtener más dinero, aunque no tanto porque solo terminé pagando 112.00 pesos por las 6 partes y en realidad no se me hizo mucho.
Solo había visto los de Cassandra Clare de esta manera, pero tanto Las Cronicas de Bane como La Academia Shadowhunter son historias cortas y cada una termina, además son de manera mensual y este es todo un libro con varios capítulos y fue semanal. Claro que no me quejo de esto último porque esperar un mes completo para que salieran los siguientes capítulos hubiera sido una tortura, de por si no fue agradable tener que esperar 7 días! Pero ya, ahora si está completo y debo decir que me gustó mucho.
Casey asesinó a alguien. Eso lo sabemos desde el primer renglón de la novela. Y su amiga Diana está siendo acosada por su ex-esposo. Las dos tienen razón para huir y lo hacen al oculto pueblo de Rockton, un lugar a donde van las personas que quieren desaparecer por un rato. Tienen que pagar una cuota pero el lugar está tan oculto que nadie los encontrará ahí. Casey no está tan convencida de pasar ahí los próximos 5 años pero Diana la necesita, además, siendo una policía, tiene trabajo seguro en el poblado porque ha habido dos muertes y alguien más está desaparecido, Rockton necesita un detective de urgencia y Casey es perfecta para el trabajo.
El que se dividiera en 6 partes si afectó la fluidez de la lectura y no sé si fue idea mía, pero siento que le faltó cohesividad (creo que ni siquiera es una palabra :D) porque en cada parte nos concentrábamos en un aspecto diferente de la historia y aunque los asesinatos eran la parte central a veces ni nos preocupábamos por ellos.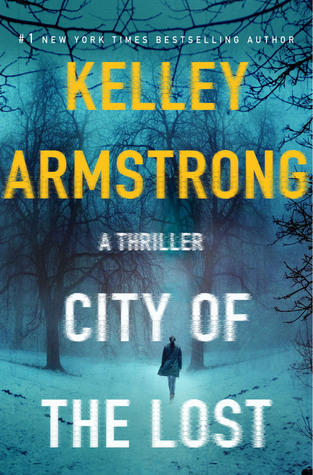 Claro que había otras cosas de qué preocuparnos. Realmente te mueres por conocer las historias de todos y la razón por la que están en Rockton. Todos están ahí para desaparecer y aunque se supone que se verifican los antecedentes de quienes quieren entrar, seguro que hay quienes ocultan mucho más que simple abuso doméstico. Los personajes que Armstrong crea se sienten reales y se comportan de esa manera. No es difícil imaginar que alguien reaccionaría de esa forma a estímulos reales.
Y ya que entramos con los personajes, como siempre me encantaron. Casey es una chica fuerte e inteligente con el suficiente trauma psicológico para que no sea aburrida y no quiero spoilear nada así que no hablaré del protagónico masculino excepto para decir que lo amé y que me gustó como se desarrolla la relación de estos dos.
Por último les comento que el libro me mantuvo adivinando hasta el final porque ya cuando creías que iba a poner predecible la cosa, Armstrong te da un giro de 180° que te dejan con la boca abierta.
Cuando se terminó el libro todos estábamos en el entendido de que sería un libro único pero al parecer le fue tan bien que habrá otro. Así que oficialmente se convirtió en serie! Esto me sorprendió bastante porque aunque si hay muchas cosas que explotar, no pensé que hubiera más. Claro que va a ser agradable regresar a Rockton.
Lo que no se dice aún es si va a ser serial otra vez y lo van a sacar por semana. Creo que eso me traumaría un poco porque no hay nada mejor que leer un buen libro todo de corrido.
Saludos!!